Before any edition of the FIFA World Cup kicks off in full force, there is a trophy tour which is traditionally done and considering that Russia are the hosts for the next worldwide football competition which is 9 months away from commencing, Vladimir Putin is going to be at the ceremony.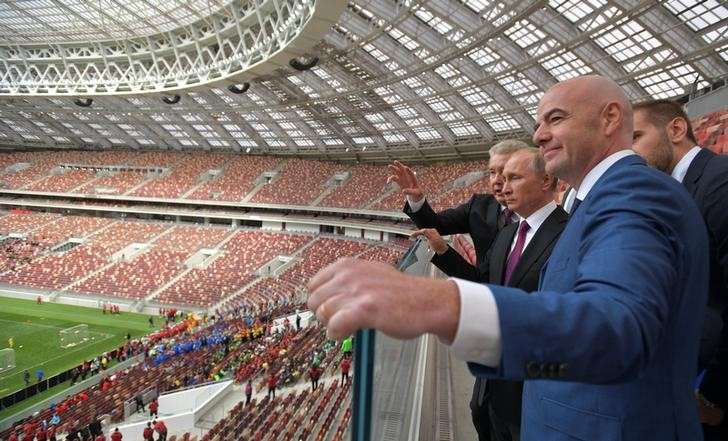 This trophy tour will last for 123 days as 24 cities around Russia are going to be visited with more than 20,000 kilometers expected to be travelled during this expedition.
Not only are Russian cities scheduled to be visited as there are also countries from all over the globe with the itinerary of this trophy tour being very extensive and with Moscow being the final place for the completion of the trophy tour.
The Russian Deputy Prime Minister VitalyMutko as well as the Moscow Mayor Sergey Sobyanin will also be attending the ceremony of this event. They will also be joined by the 1998 FIFA World Cup winner David Trezeguet and Brazilian iconBebeto.
Luzhniki Stadium is the place where the opening ceremony is going to take place and its also going to be the location of the 1st match of the 2018 FIFA World Cup as well as the finals.
This stadium was recently renovated and completely ready for the impending edition of the FIFA World Cup with Germany having the task of defending their title that they lifted 3 years ago in Brazil as the team of Joachim Low are the current champions of football but now the real task is lying ahead which is to protect it and emerge victorious on successive occasions and this is something extremely difficult that no national team has been able to do since 1962 when Brazil accomplished it.
---