Brazil manager Dunga claims that he is not interested in proving others that they were wrong in making a judgement call about his abilities as the national team manager.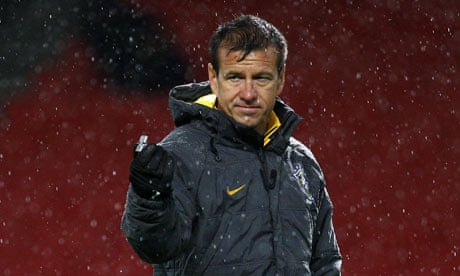 Instead, he is fully concentrating on winning football matches and ultimately qualifying for the World Cup 2018 in Russia. Brazil are struggling to even come close to the final qualification spot. The South American qualification group for the World Cup is one of the toughest around the world. However, teams like Brazil and Argentina have always dominated the competition. Hence, it is a surprise to see both teams struggling to make an impact whatsoever.
Argentina have slightly fared better after managing three consecutive victories. It has lifted them into the third spot while Brazil are languishing in the sixth spot after having managed only two victories from the opening six matches. Hence, there is real pressure on Brazil in order to start delivering results and more so on manager Dunga. After having not achieve much since taking over from Luis Felipe Scolari after a disappointing World Cup 2014, Dunga is now back in the spotlight. The manager has targeted a win from the friendly against Panama before the start of the Copa America.
Dunga says that he has been monitoring – along with his coaching staff – several thousand eligible players for the national team."I don't want to be proven right, I want to win. We have the same record now to the one we had after six matches in the 2010 World Cup qualifiers. People are talking about pressure, but there isn't any. A coach needs time to work," said Dunga, who won the World Cup with the national team in 1994 while also captaining the team.Brazil's technical director Gilmar Rinaldi recently claimed that the results from the national team have to improve a lot.
---