Two-time world champions Argentina have extended their unbeaten run after the win over Jamaica this week. The reigning Copa America champions thrashed the Reggae Boys 3-0 in New Jersey, United States of America to continue their impressive run of international games without defeat.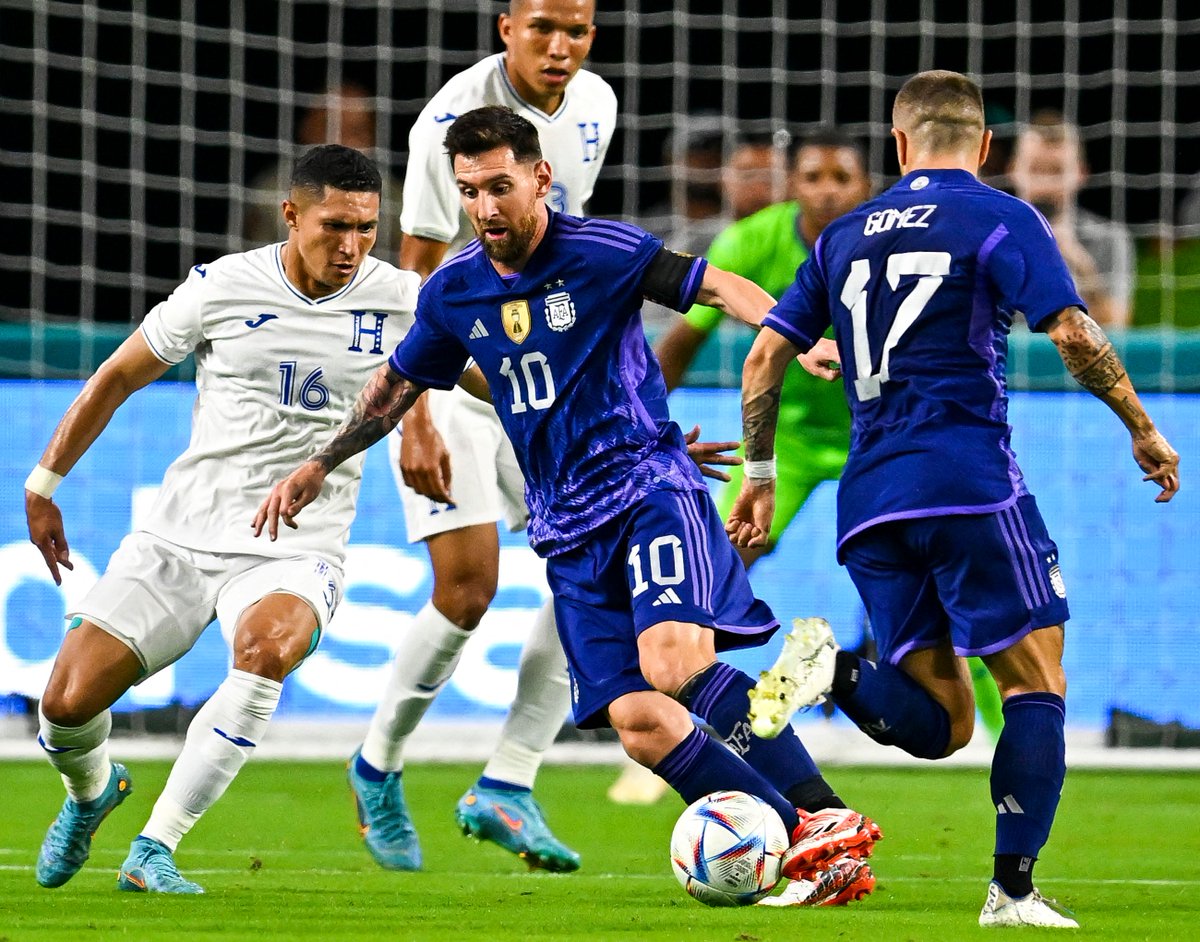 During their current unbeaten run, Argentina have won the Copa America tournament and they are in good form ahead of the World Cup 2022 tournament in Qatar.Argentina have not won the World Cup since the 1986 edition in Mexico and they would be hoping to change that at the World Cup 2022 tournament in almost two month's time.
Ahead of this month's international break, Argentina were on a 33-match unbeaten run. They took the impressive run to 33 games with the 5-0 victory over Estonia in June thanks to the brilliance of the great Lionel Messi. The Paris Saint Germain (PSG) superstar scored all the five goals on the way to the thrashing of Estonia.
Argentina made it 34 games without defeat thanks to the 3-0 win over Honduras in the first of their two international friendly games this month. Inter Milan star Lautaro Martinez scored the first goal of the match before Messi added a second goal just before the half-time interval to take his tally to six goals in two games. Messi then made it seven goals in two games with the third and final Argentina goal during the Honduras game.
Lionel Scaloni and his Argentina players are now unbeaten in 35 games after the win over Jamaica on Tuesday. Manchester City star Julian Alvarez scored the opening goal for the Argentines on 13 minutes and that was how it stayed until the final four minutes when Messi scored twice to seal the win. The PSG playmaker scored twice in three minutes to take his tally to 90 goals for his country. He has scored nine goals in his last 214 minutes for Argentina ahead of the World Cup 2022 tournament in Qatar.
---